French Beef Festival 2018: A Taste of Terroirs
Taste and Enjoy the Singularity of French Beef in 20 local restaurants in Hong Kong & Macau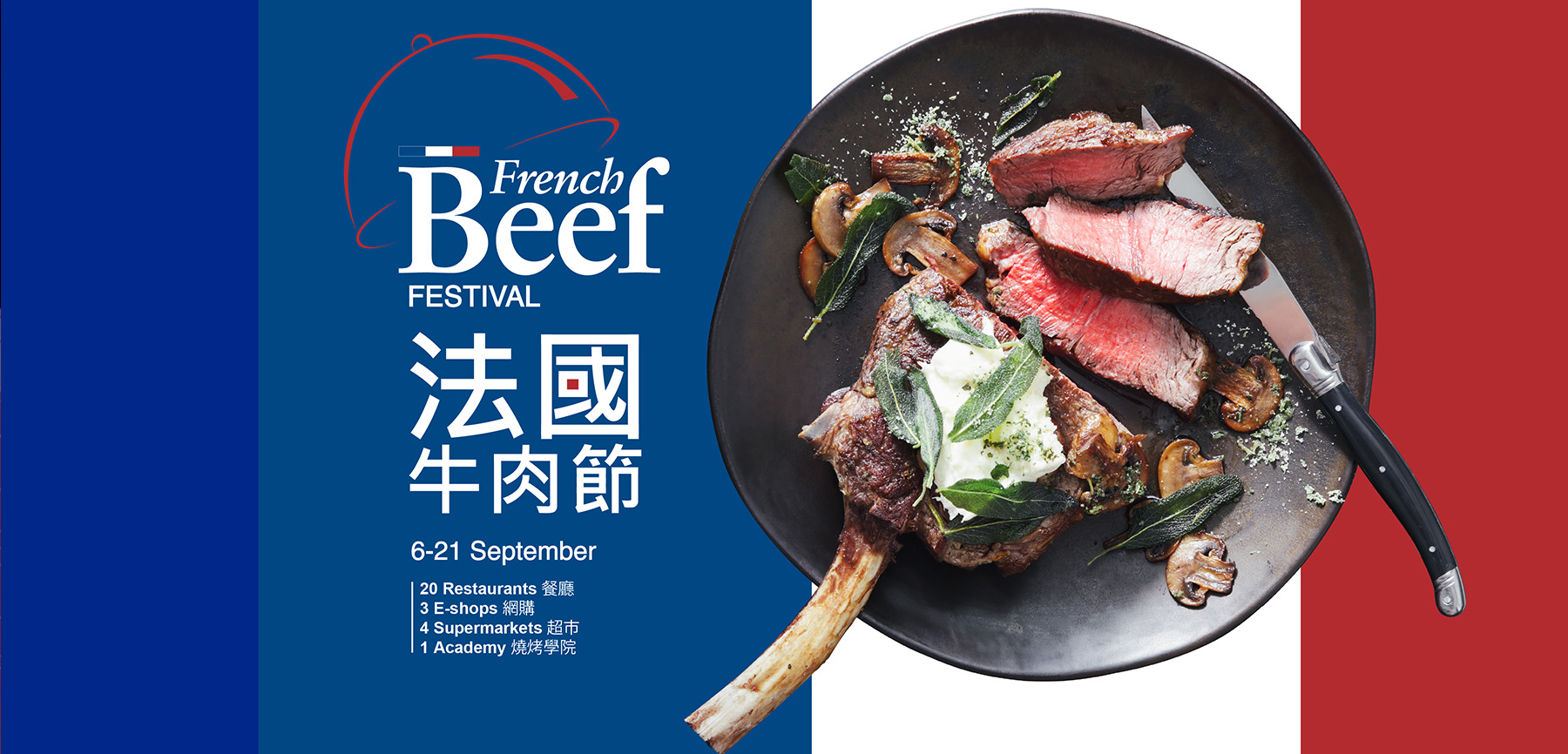 Hong Kong & Macau are hosting their first French Beef Festival! From 6-21 September, 20 local restaurants will each offer 2 French Beef dishes – a starter and a main course, using beef freshly delivered from France. 3 e-shops and 4 designated supermarkets will also offer French beef products for those who enjoy cooking at home. To increase the experience, 1 grill manufacturer & academy will teach you how to make the perfect grilled beef at home. Time to experience the unique French Beef in all of its 34 cuts!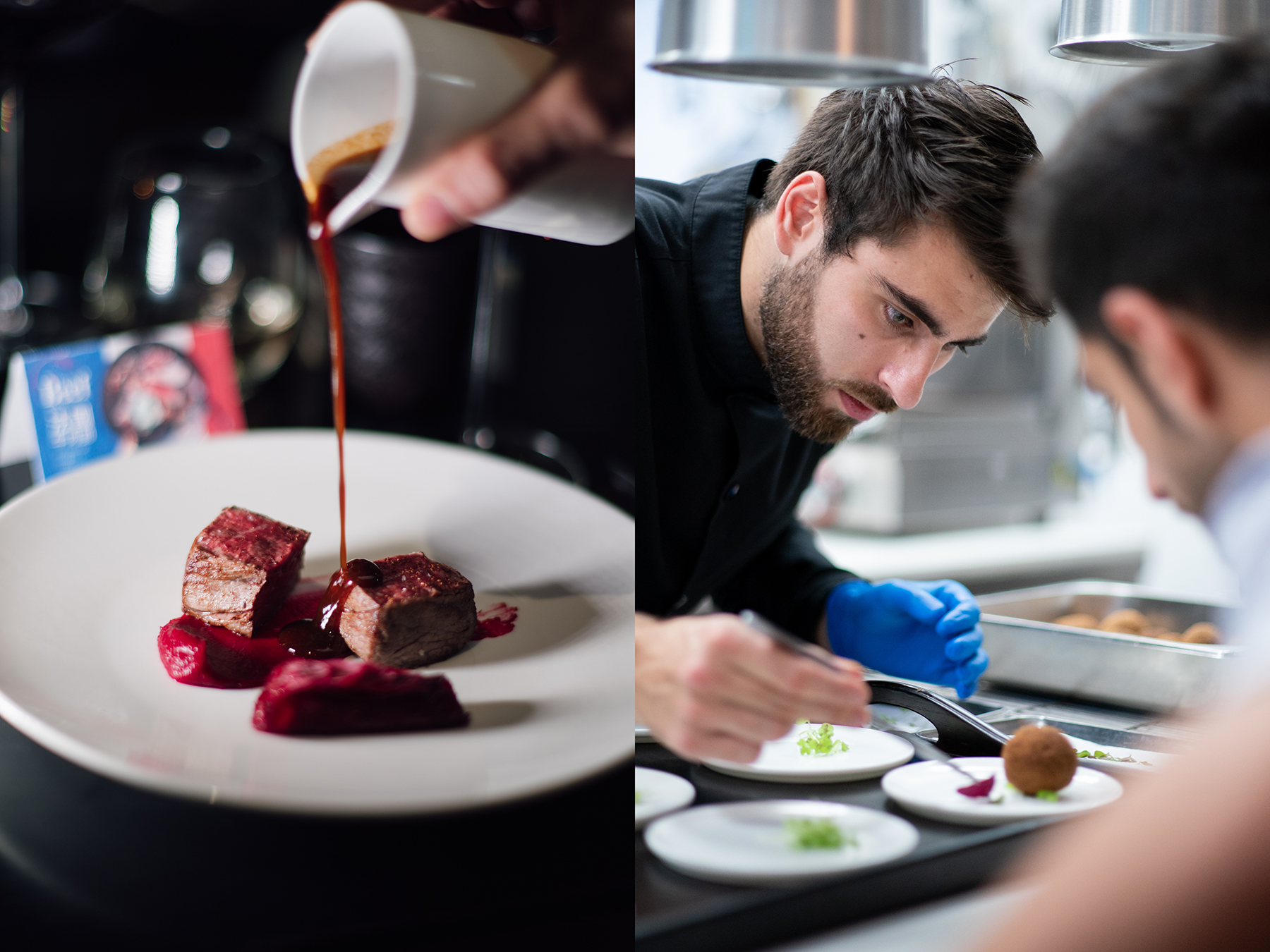 ▲ Akrame
The first French Beef Festival is presented by INTERBEV, the inter-professional organisation for livestock and meat in France. The official campaign, French Beef: A Taste of Terroirs, has been launched in Hong Kong in September 2017. 200 professionals (importers, distributors, chefs, butchers) have attended the B2B Master Class hosted by a 3-star Michelin chef and the MOF in Butchering from France. Participants of the 1st edition of French Beef Festival include:
Restaurants: Akrame, AOC Eat & Drink, Bistro Junon, Bouchon Bistro Français, Brasserie (Macau), Café Epure, Café Renaissance, Dalloyau, Dynasty Garden, Eiffel Bistro, Fishsteria, Giando, Le Bistro Winebeast, Le Rêve, Metropolitain, Mirage Bar & Restaurant, Plat du Jour (Pacific Place), Porterhouse, Saint Germain and Scarlett Café & Wine Bar


Retail: (e-shop) De La Valley, MyMarket & Plantin Kaviari HK; (Designated Supermarkets) Great at Admiralty, Taste at Kowloon Tong, Fusion at Discovery Bay & Food Le Parc at Quarry Bay


BBQ Grill expert: Weber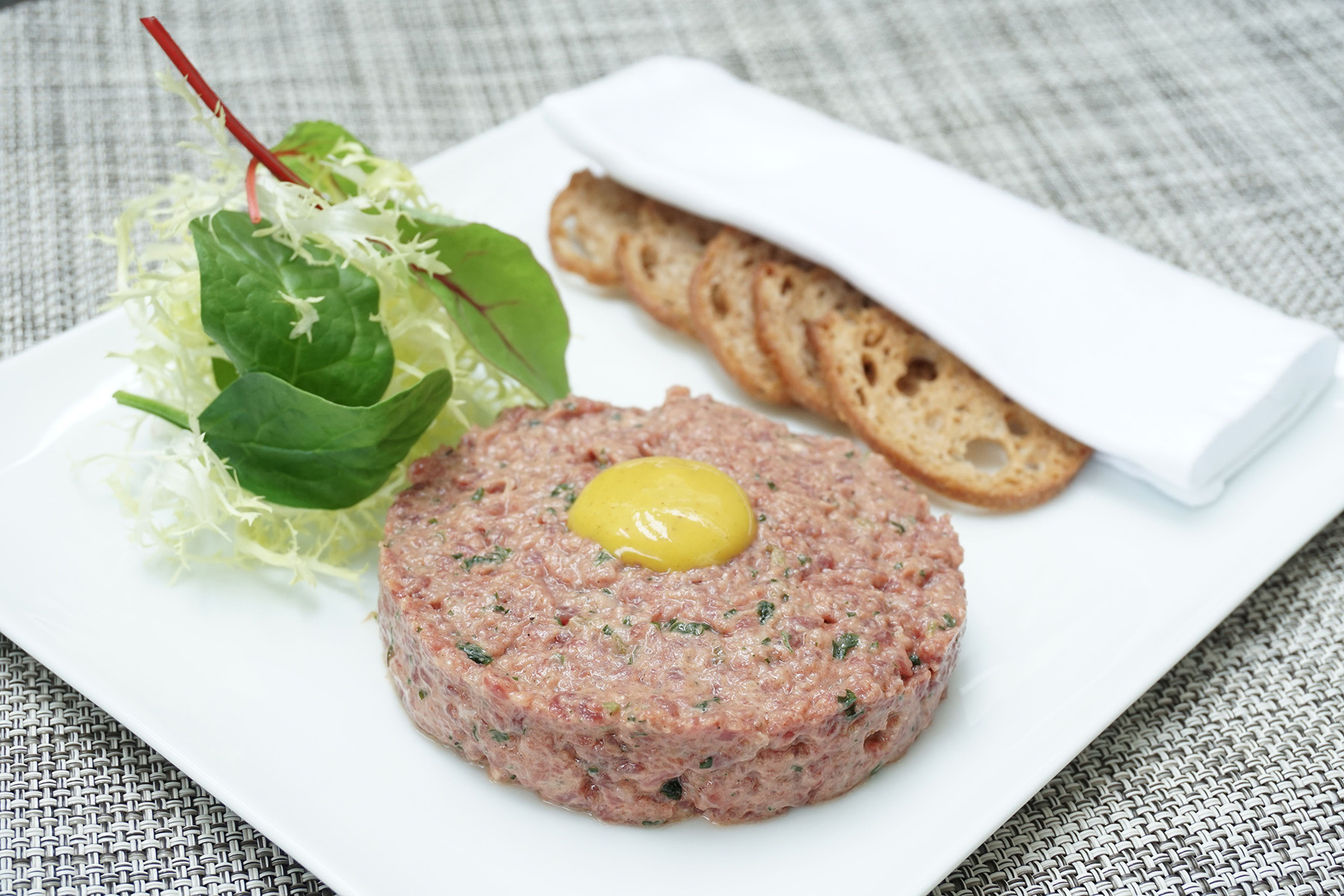 ▲ Café ÉPURE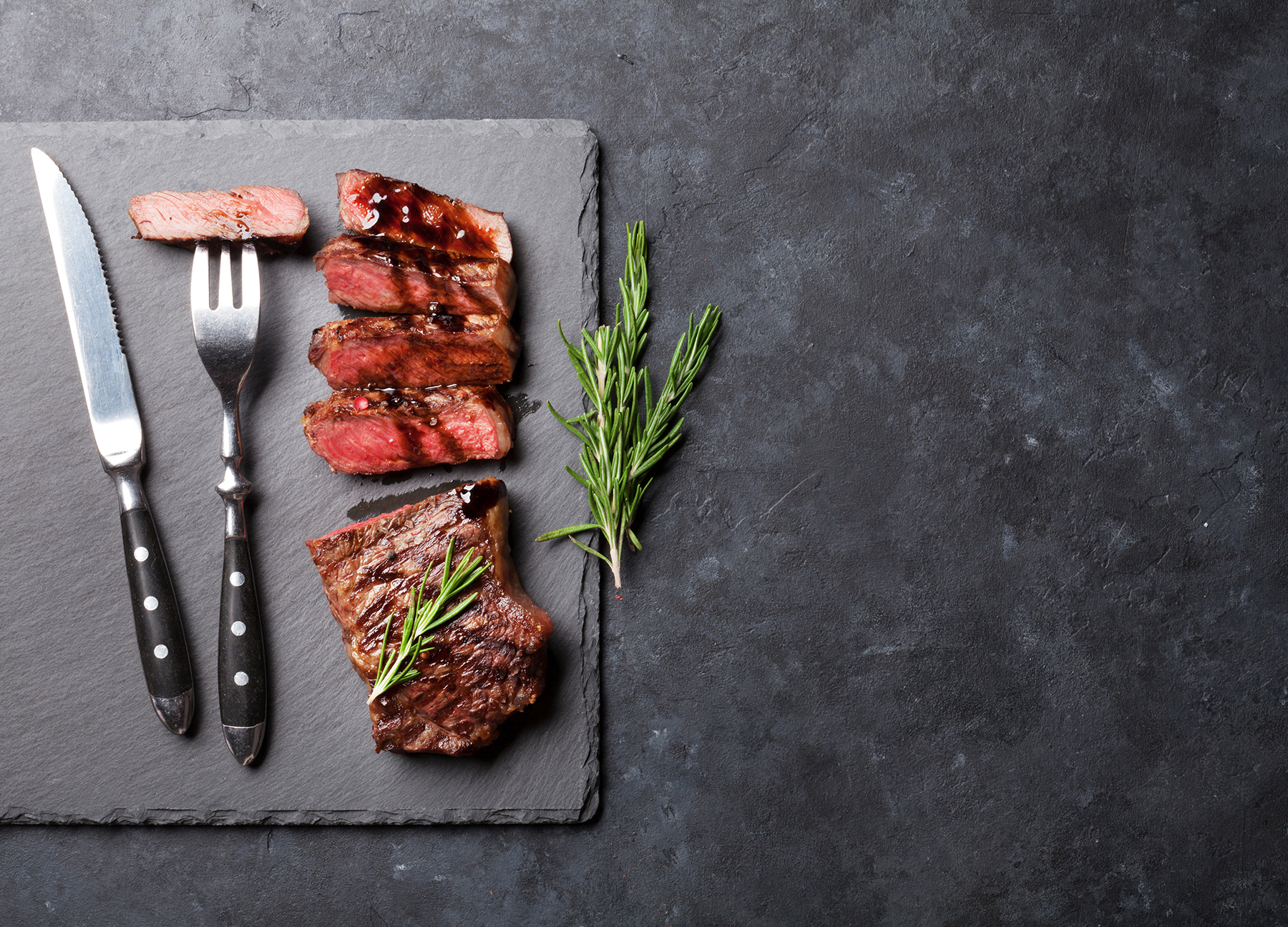 ▲ Café Renaissance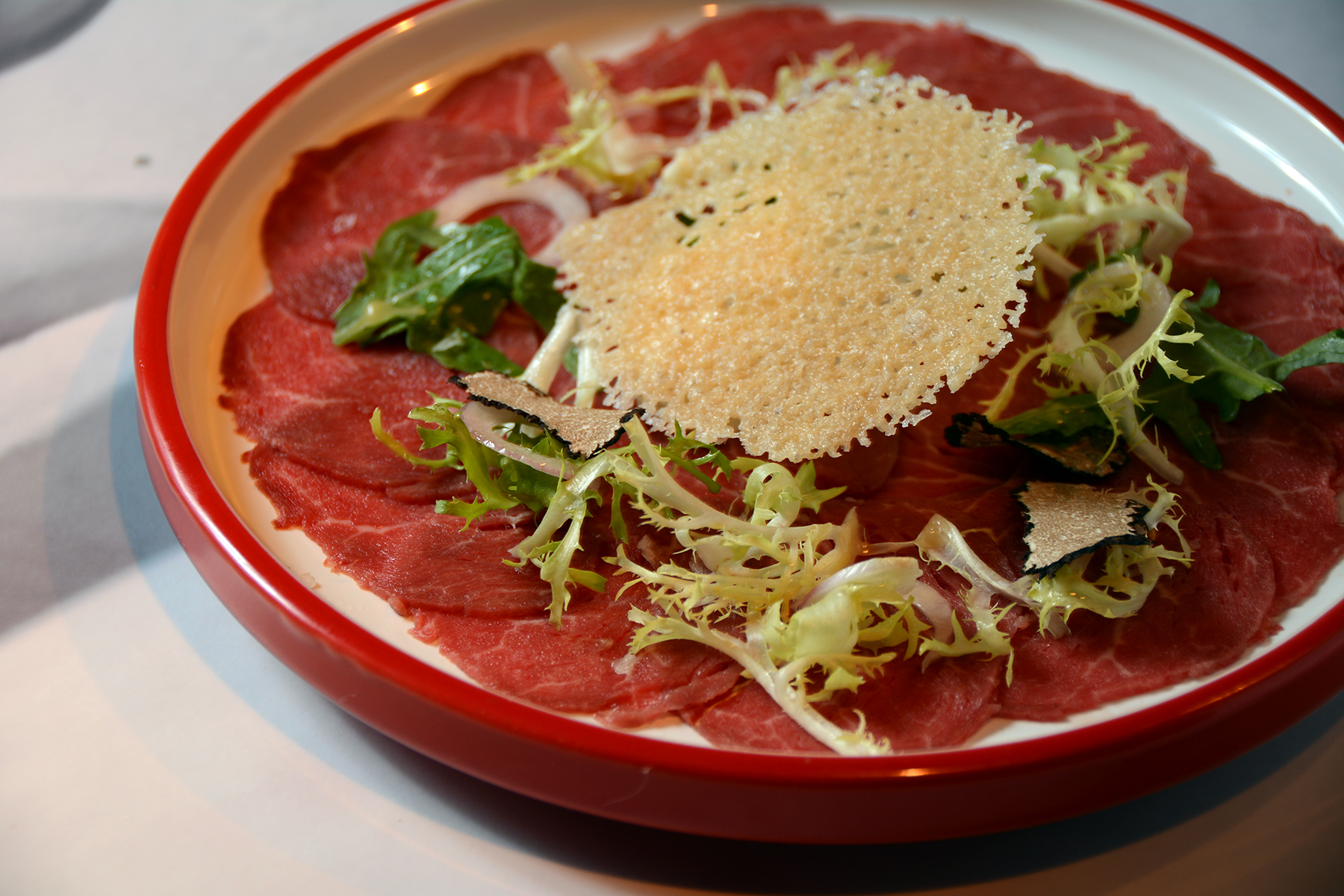 ▲ Scarlett Café
The Uniqueness of French Beef
French beef is a representation of the gastronomic tradition in France. It embodies values such as the art of eating well ("bien manger"), the culture of taste, professional expertise, and the respect for terroirs and animals.
Here are 8 reasons to choose French beef:
The Landscape: France has more than 19 million cattle, more than any other country in Europe. French cattle are raised in a wide range of landscapes, from lowland pastures to Alpine meadows, all enjoying the lush grass that flourishes in the mild oceanic climate.
The Farming: French farms carry the time-honoured tradition of small-scale, responsible and sustainable farming. The French network of 200,000 farms has an average of 56 cows each, upholding the values of self-sufficiency and dedication.
The Diversity: With 22 highly prized breeds such as Charolais, Limousin and Blonde d'Aquitaine, France has the most beef breeds in the world. This provides with buyers a huge variety of cuts, maturities and flavours.
The Food and Health: French farmers comply with the strictest health standards. For nearly three decades French cattle have been farmed without the use of hormones. The diet consists of 80% grass and hay with 92% of their feed produced on the farm.
The Traceability: From farm to plate, each animal can be tracked from birth through butchering with its individual passport. Wherever it goes, strict standards follow.
The Respect for Animal Welfare: Cattle transporters are all certified professionals in animal behaviour, handling and transportation. They comply with strict technical requirements such as separating animals, watering and cleanliness.
The Cutting Expertise:France's unique butchering methods are recognised by the world. Carcasses are meticulously sliced into 34 cuts, following the anatomical lines to ensure every muscle reaches its full potential and bring out the depth and character of the meat.
The Cutting Expertise:French Beef offers a wide range of flavours, making it perfect for cuisines across the globe. It is a favourite of top chefs because of its high production standards, and of course, its tender, juicy texture and lasting flavour.