Great Hong Kong Craft Beer Festival 2018
Enjoy top-notch beers from 33 international and local breweries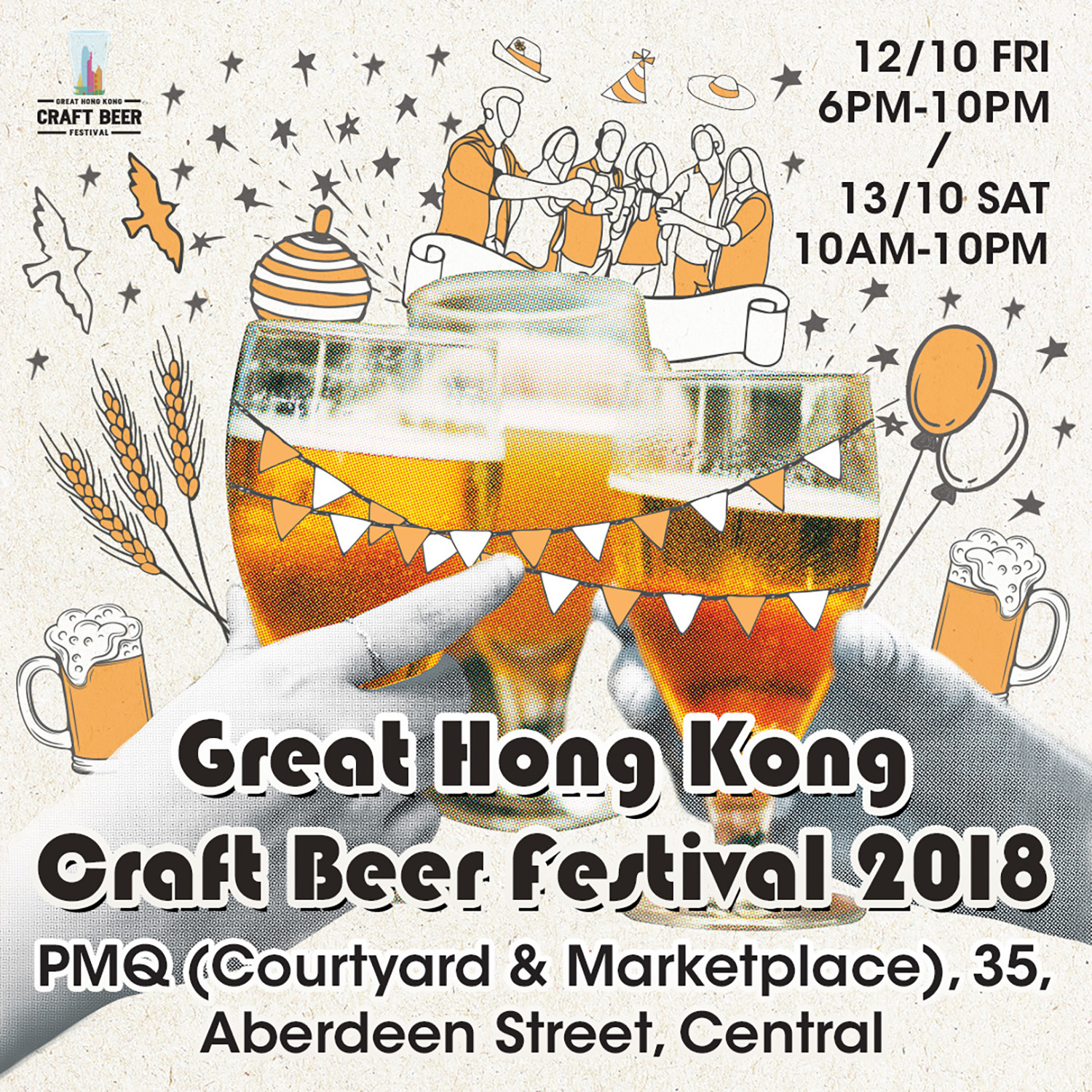 A brand new Great Hong Kong Craft Beer Festival is going to take place at PMQ, Central from 12 Oct to 13 Oct, 2018! Visitors can enjoy top-notch beers from 33 international and local breweries with free entry. Organized by Owlsome Group, this will be a new choice for craft beer festival in Hong Kong. They strive to educate fellows on all things Beer related! In addition to promote craft beer culture with fun experiences for everyone.
The greatest collection of local breweries and more
Unlike other beer festival, Great Hong Kong Craft Beer Festival offer free admission to everyone. The largest line-up of 15 local breweries & 18 oversea breweries from Beijing, Taiwan, Japan, Korea, India, Vietnam, France, Germany and Australia, bring their top-notch beers for people enjoying craft beer in a reasonable price. Various workshops and sharing to enhance visitor's craft beer knowledge and most importantly have a great time.
"We are so excited to have 33 breweries participating this year, many of them are first time to Hong Kong. This is what gets the beer geeks excited!" said Thomas Lau, Executive Director of Great Hong Kong Craft Beer Festival. "We also have a new local brewery - Carbon Brews, that will launch a special brew Berliner Weiss at this event. While the brewery list is unique, show the best of the city, so is the venue PMQ —full of lively creativity!"
For experience a better journey of craft beer & brewing, the Festival provide 'Guided Tour' of various themes, seminars and 'Home Brewing Workshop', tickets are open for sale online now