Interview with the founder of Jazz World - Clarence
Introducing worldwide jazz music to Hong Kong jazz lovers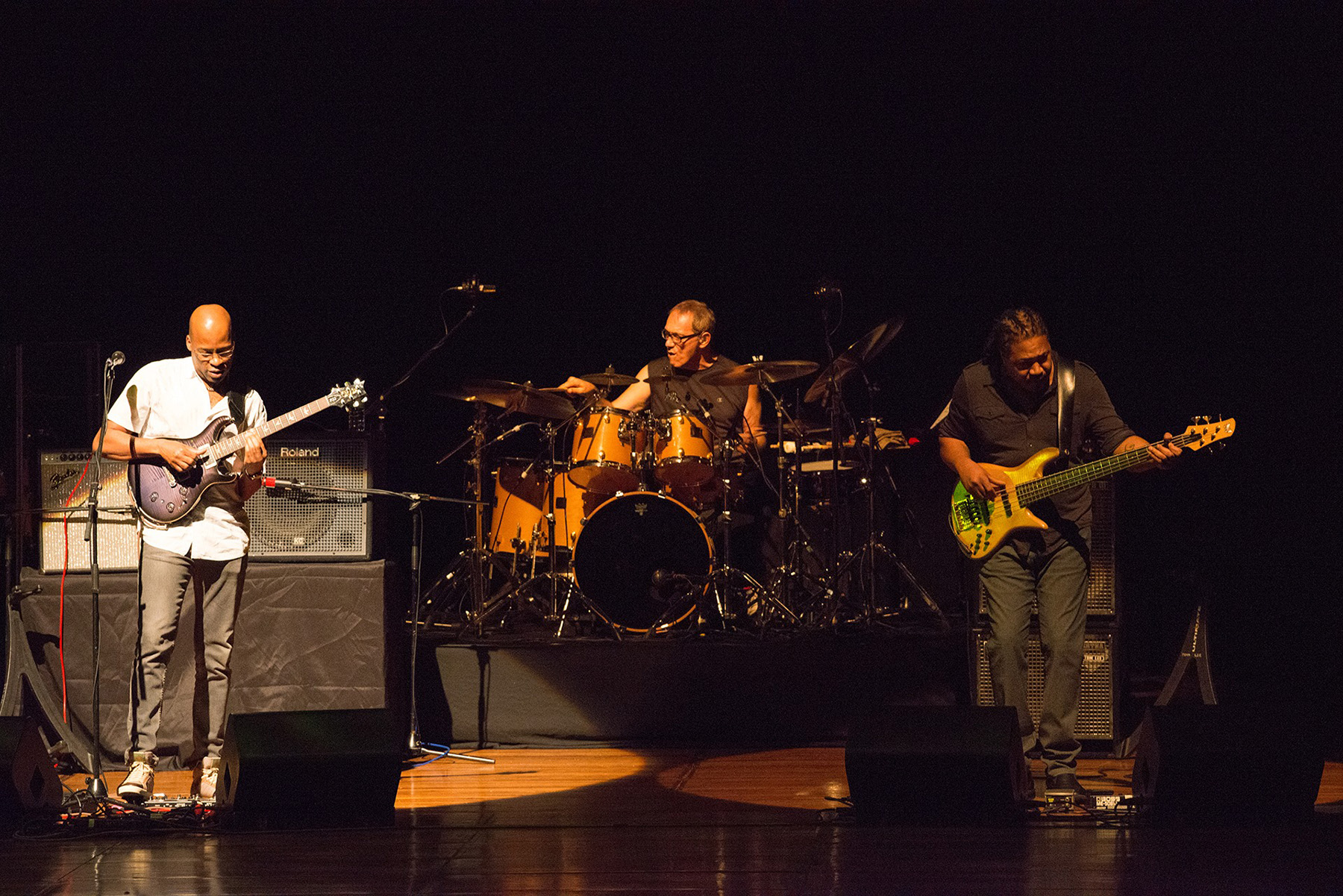 ▲ Herbie Hancock Quartet
No matter how popular the mainstream K-Pop, pop music, rock music is, for a group of jazz lovers, jazz can never be replaced. Some people say that Hong Kong is the first Chinese city to receive jazz edification. It is said that it began in the 1930s and flourished in the 1950s and 1960s. "Jazz " this word let people imagine the reminiscent of improvisation, taste, bar, wine... In fact, searching the definition, the word "jazz" is related to the word "jasm", a proverb that appeared as early as the 1860s, meaning " Spirit, energy (pep, energy).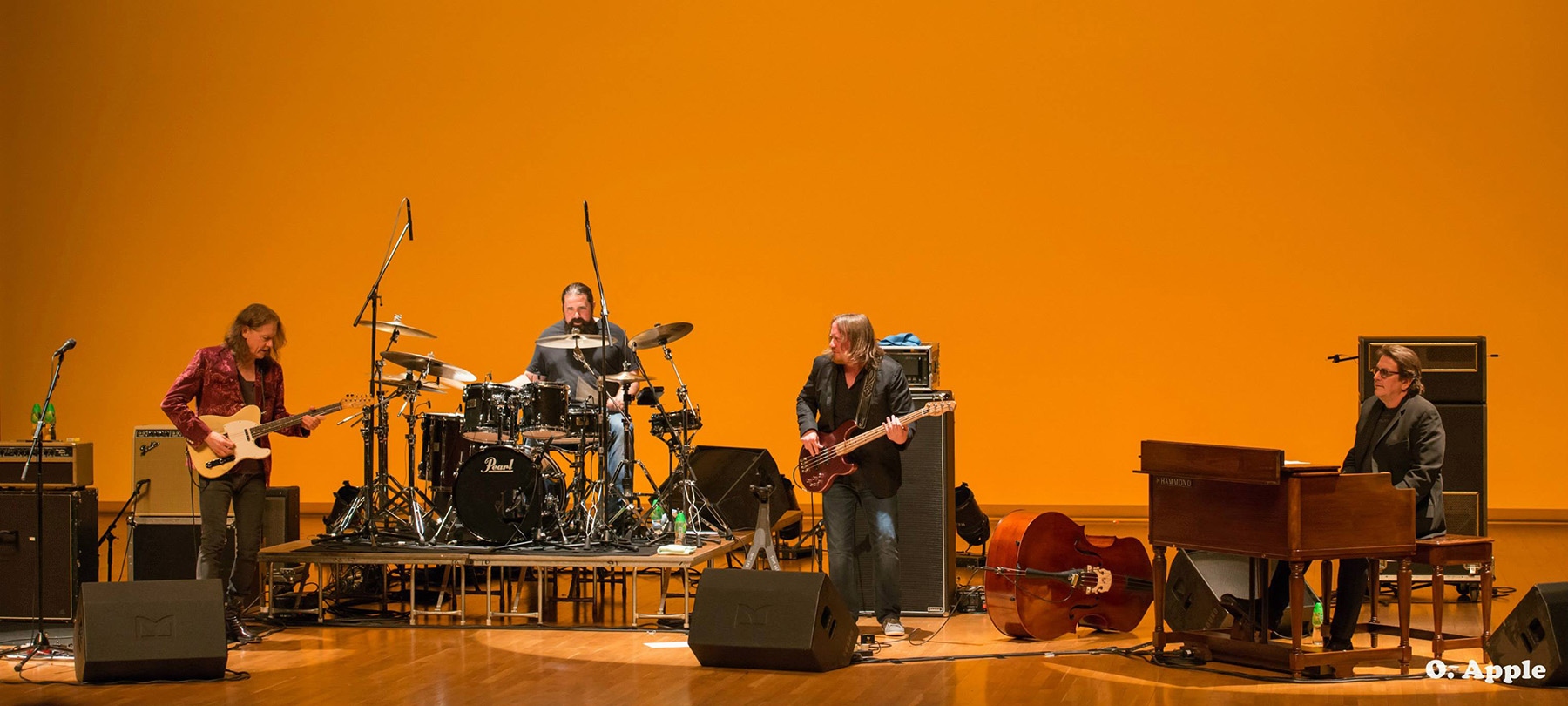 ▲ Robben Ford
Jazz World has a special relationship with European jazz acts many of whose albums are sold at the store. Guitarists such as Ulf Wakenius, the Swedish trombonist Nils Landgren and the Italian pianist Enrico Pieranunzi have all played in Hong Kong to rapturous applause.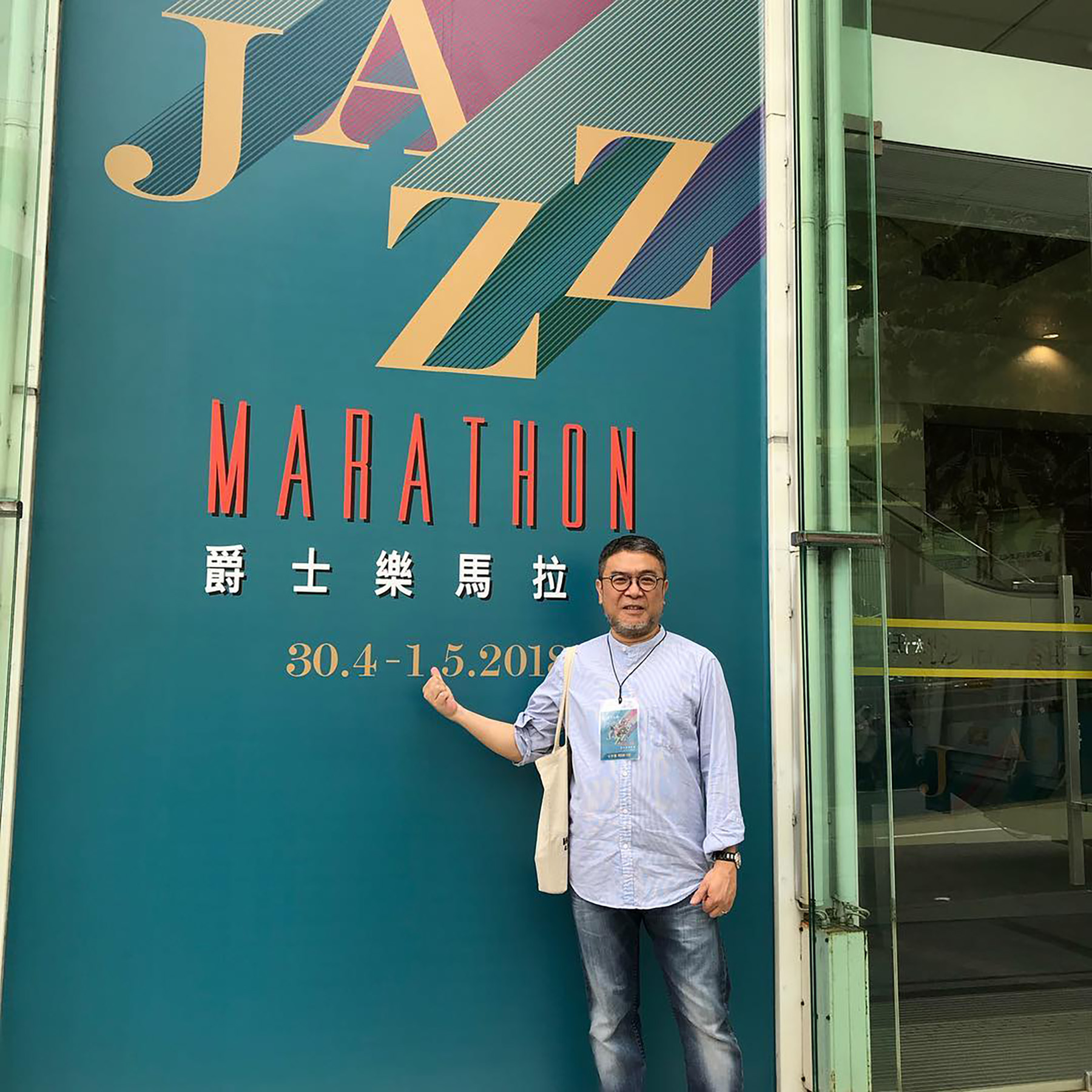 ▲ Clarence Chang is the founder of Jazz World
Clarence has produced several classic albums including those by Danny Summer and Elisa Chan. Clarence was also the Asian head of the GRP label, the jazz record imprint set up by pianist Dave Grusin and record executive Larry Rosen.
▲ Larry Carlton & Steven Lukather
Jazz World was established in 2001 as a jazz record store selling nothing but Jazz CDs. Although big record retailers had already arrived, it was the honourable duty of Jazz World to fill a void in the market where jazz fans could actually purchase the latest releases or classics from the jazz greats as well as the most obscure European jazz artists.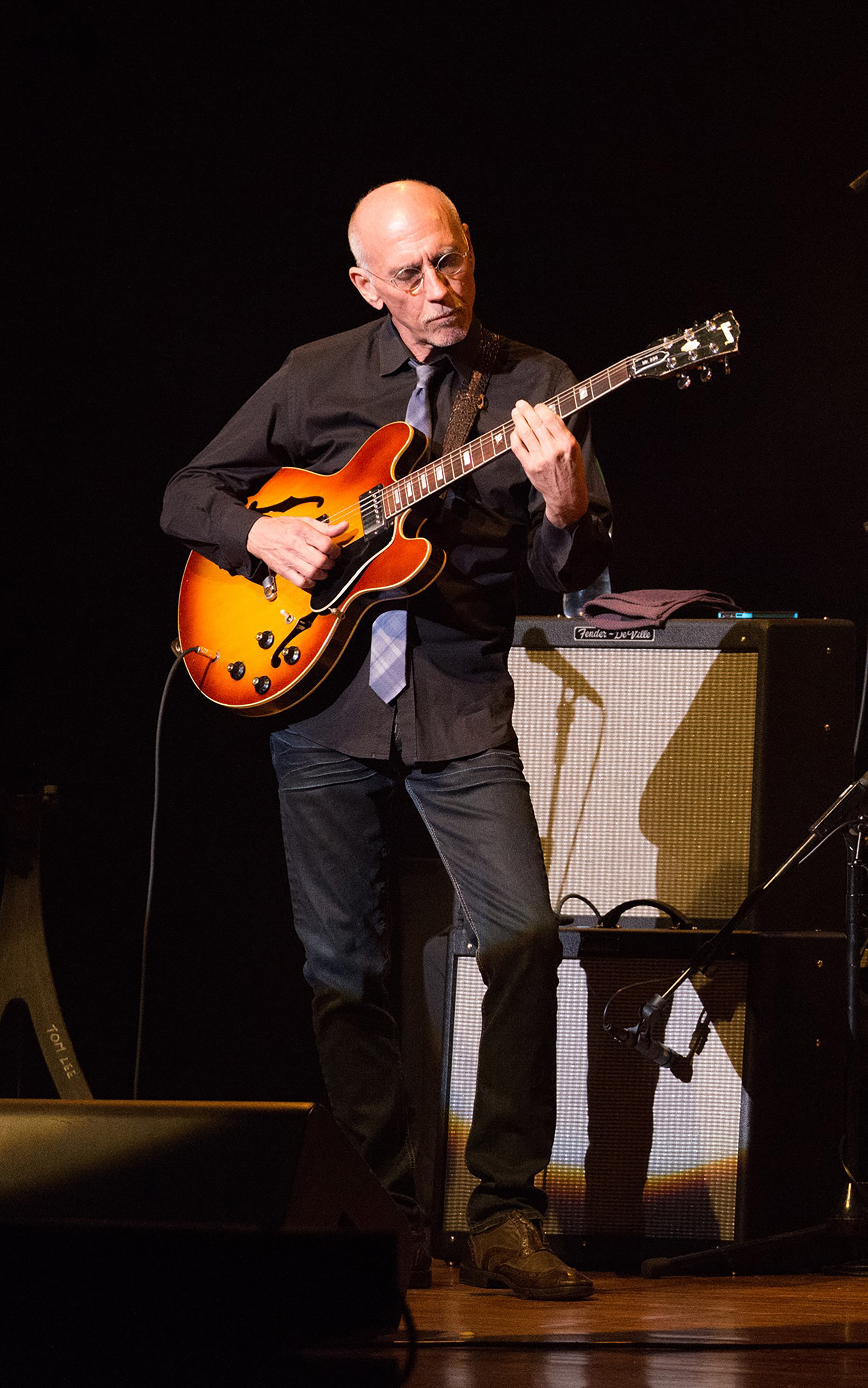 ▲ Larry Carlton Trio
Building up a vast network of contacts from record companies, artist management and even artists, Jazz World began moving towards the world of live performance by 2005. In 2008, Jazz World set up Hong Kong's first International Jazz Festival featuring a stellar array of artists.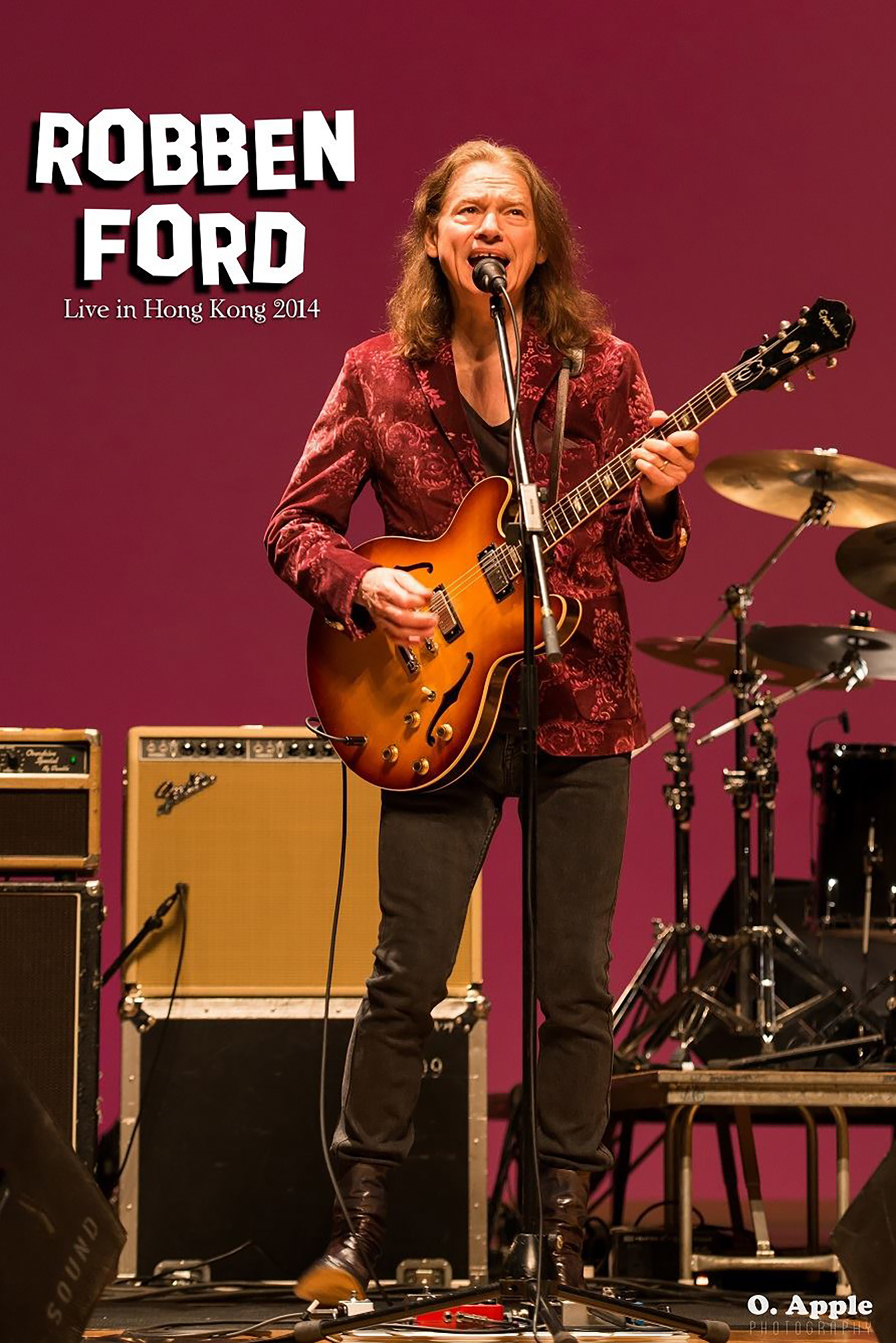 ▲ Robben Ford
Later, Jazz World began to organise concerts on a regular basis with gigs every other month. By 2013, Jazz World had put Hong Kong on the jazz map with Jazz World Live Series, bringing in such stellar acts as Herbie Hancock, Larry Carlton, Robben Ford, as well as young Asian acts such as the amazing ukelele player Jake Shimabukuro, the talented fingerpicking guitarist Kotaro Oshio and Korean jazz stars Winterplay.
Jazz World organizes 2 Jazz Music Shows in Sept. & Nov.
【 Stacey Kent Live in Hong Kong 】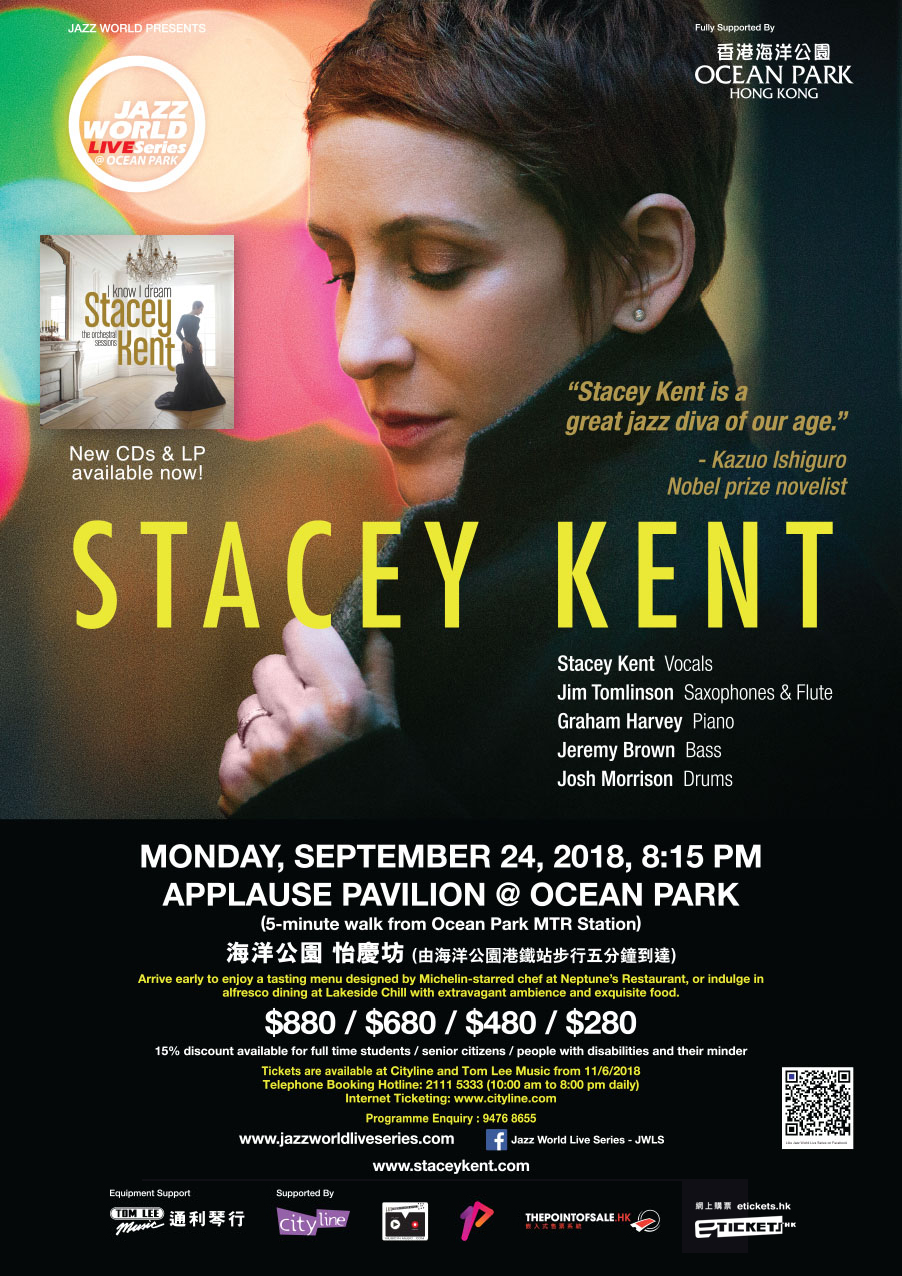 Stacey Kent Live in Hong Kong
Date:24th September, 2018(Mon)
Venue:Applause Pavilion @ Ocean Park, Hong Kong
Time:8:15pm
Special Discount Offer for your ticket purchase @ ETICKETS.HK:
https://etickets.hk/en/project/jazzworldliveseries/staceykent180924/


【 Lee Ritenour And Dave Grusin (First Time - Live in Hong Kong) 】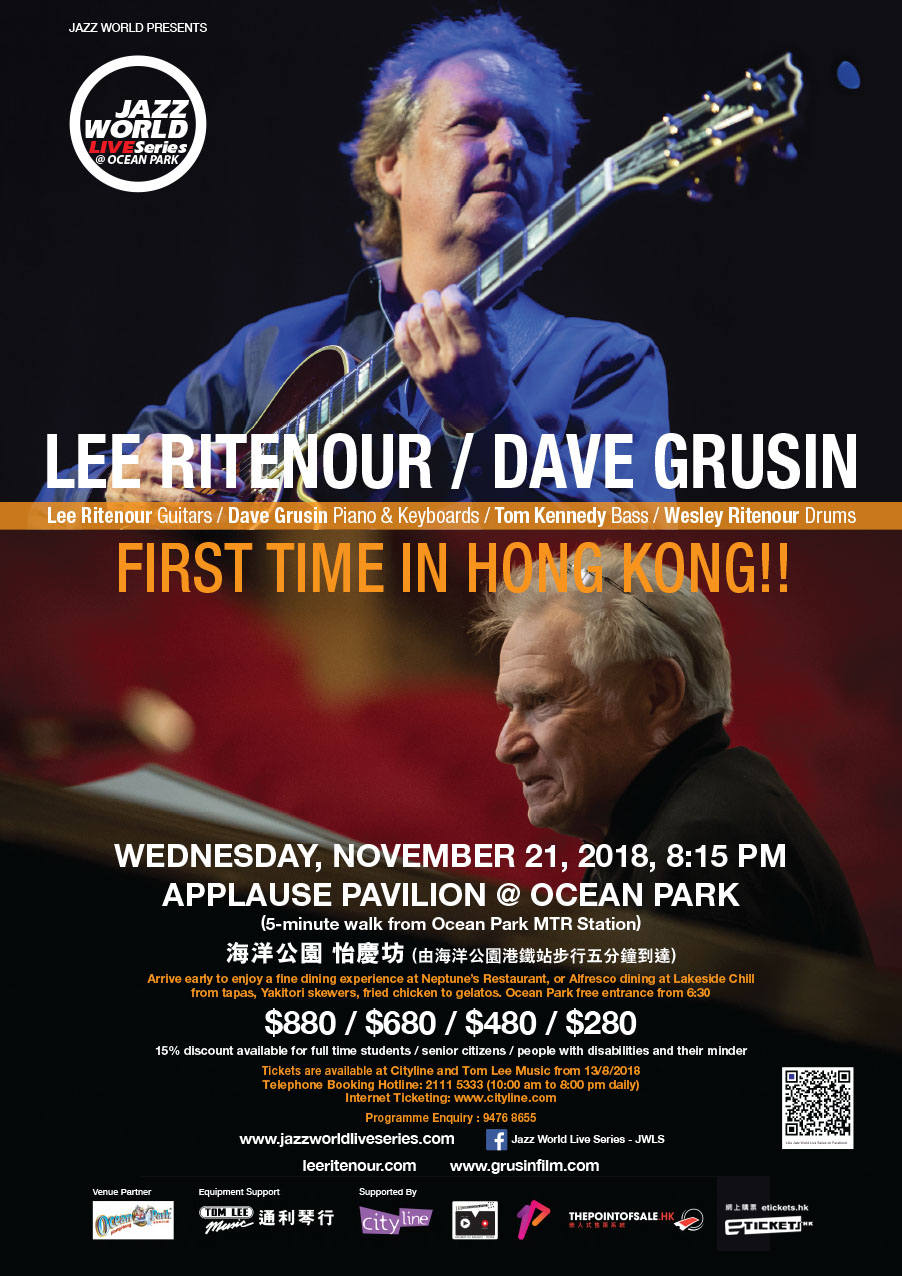 Lee Ritenour And Dave Grusin (First Time - Live in Hong Kong)
Date:21th November, 2018(Wed)
Venue:Applause Pavilion @ Ocean Park, Hong Kong
Time:8:15pm
Special Discount Offer for your ticket purchase @ ETICKETS.HK:
https://etickets.hk/en/project/jazzworldliveseries/LD181121/