Interview with Vivek Mahbubani Standup Comedy
Apart from the renowned local comedian Wong Tze Wah, is there no other comedian in Hong Kong ? You may recognize that there is an Indian-born guy in Hong Kong who can speak fluent cantonese and he is active in stand-up comedy show. Definitly, his name is Vivek Mahbubani, everyone will simply call him "Ar-V". But actually not many Hong Kong people knows that he is a native of Hong Kong.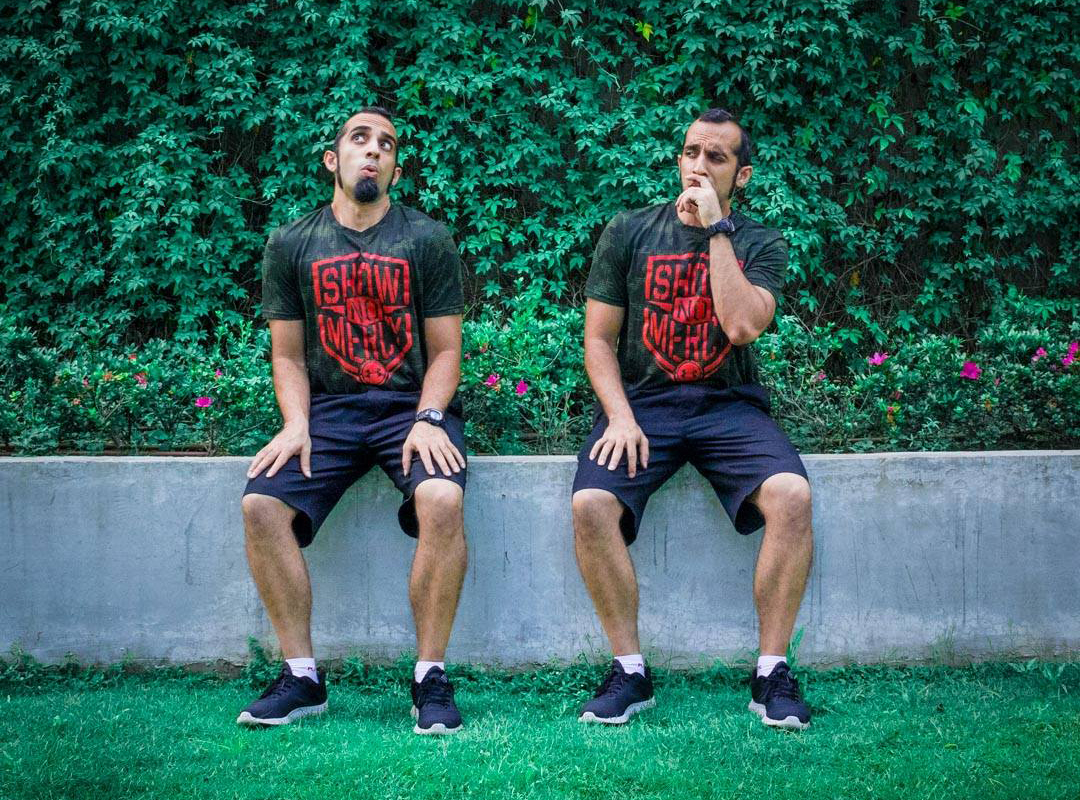 Studied at Diocesan Boys' School, Vivek has gained the habit of making a quick response with sense of humor since his childhood when his schoolmates are smart enough to cope with cocky people everyday. In 2007, Vivek has won "Hong Kong ́s Funniest Person of the Year" in the Cantonese stand-up comedy competition. After that, he was ready for the opportunities to perform as many standup comedy shows as he can, whether in bars, restaurants, hotels, banquet halls, private parties, etc.; in order to make new friends and share his happiness to everyone. So, he decided to found his first comedy club - Viveknfriends.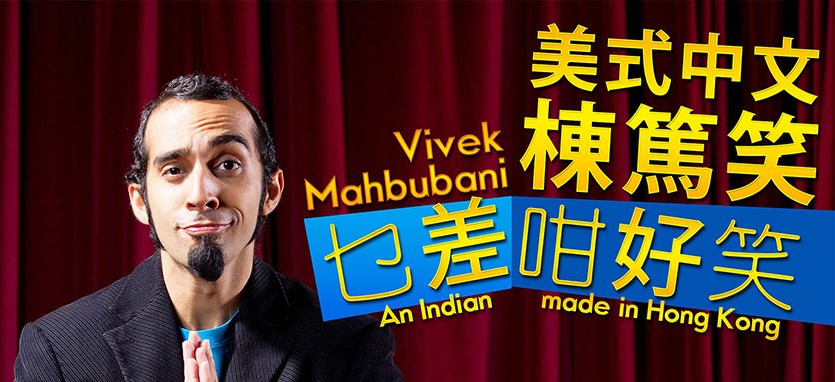 A few years later, he connected a group of comedians to make a series of comedy shows altogether. And, he established the Hall of Laughs in 2017 as a hub that allows every comedian to expand their networks of comedy shows.

Vivek said: "The mission of Hall of Laughs aims to provide a platform for people to join forces and make people laugh. We mainly focus on stand up comedy and improvised comedy but we often collaborate with different performers to see what other ways we can make people laugh."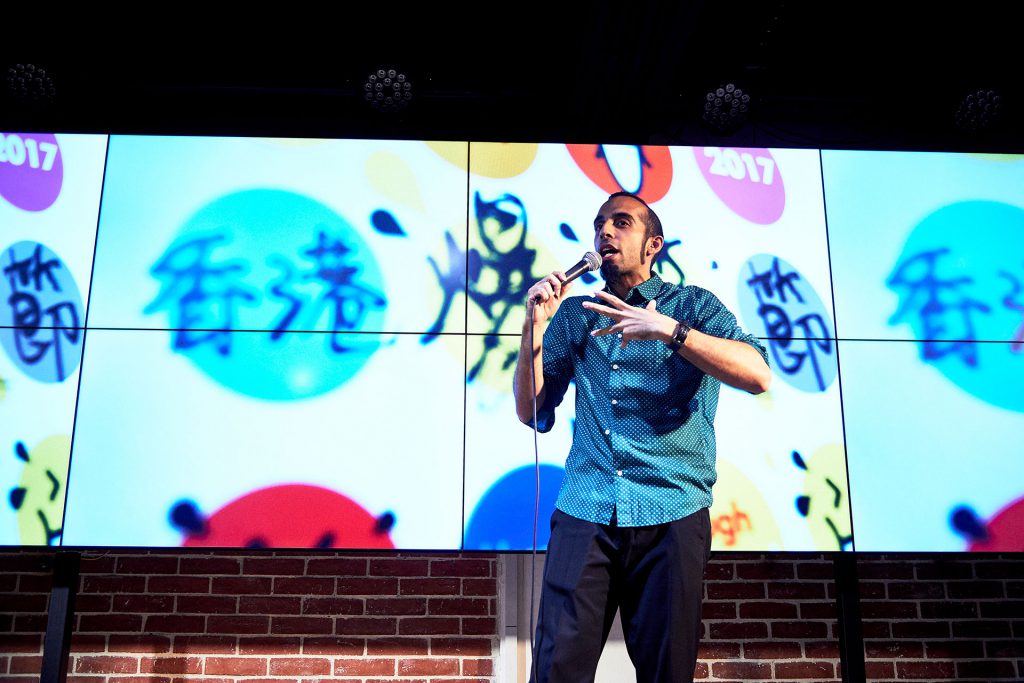 Postscript: The author is curious to know: "How does he know other comedians (such as full-time mom Matina, domineering IT man TIM, Martin, etc.). ?" By a chance, Vivek worked with the team of "Million Dollar Mic" that run open-mic nights. On an open free stage, anyone can go on stage and try to play stand-up comedy for 3 minutes. Great minds think alike and he recognizes many experienced standup comedy performers. At the same time, they find that using this platform allow them to test new jokes in front of the audience.
"Do you think Hong Kong people have a comedy culture?" Hong Kong, like anywhere in the world, definitely enjoys a laugh. However, Hong Kong is such a compact and busy place, people have very high expectations. Since time is so limited here, people want to make sure they get the best so if they come to your show, they want to make sure it wasn't a bad choice or a waste of their precious time. This has a downside that people often keep thinking "Was this show worth my time and money" then forget to relax and just enjoy the show. But the good thing is, if you can make people in Hong Kong laugh, it is very likely you will be able to make anyone else in the world laugh.
By Yuzi


Vivek Mahbubani Standup Comedy on September in the 2nd International Laugh Festival 2018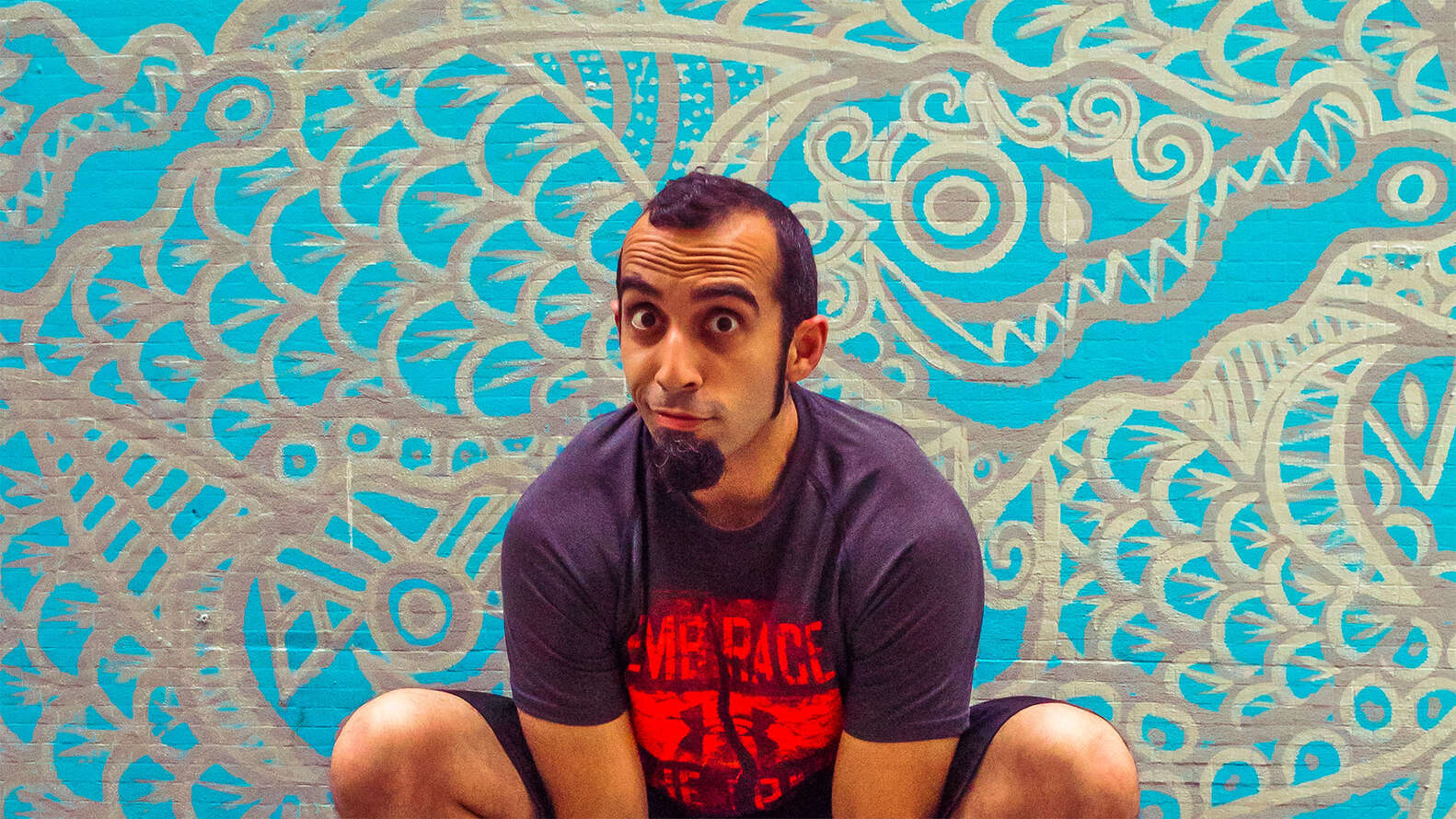 Performance Date (English): 2018.09.09 (Sun) | 7:00pm - 8:00pm
Performance Date (Cantonese): 2018.09.09 (Sun) | 8:30pm - 9:30pm
Venue: 3/F, Comix Home Base, 7 Mallory St, Wan Chai, Hong Kong

Admission Tickets:
English: https://etickets.hk/en/project/halloflaughs/vivekeng/
Cantonese: https://etickets.hk/en/project/halloflaughs/vivekchi/


Vivek Mahbubani Comedy Workshop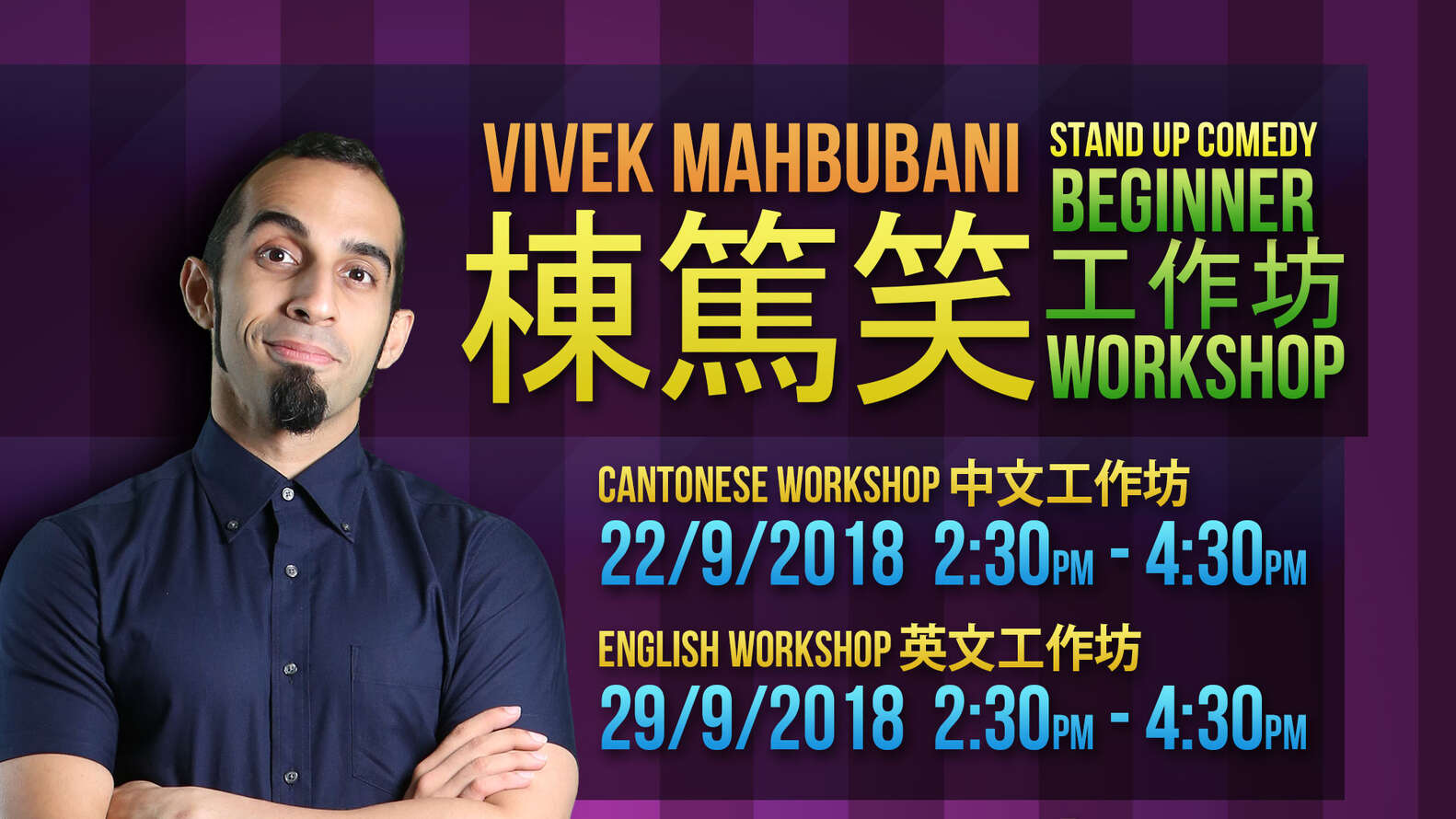 Learn the basics behind stand up comedy so you can see the world in a funnier way and kick start your journey to the stage!

Date (Cantonese): 2018.09.22 (Sat) | 2:30pm - 4:30pm
Date (English): 2018.09.29 (Sat) | 2:30pm - 4:30pm
Venue: 3/F, Comix Home Base, 7 Mallory St, Wan Chai, Hong Kong

Application:
https://etickets.hk/en/project/halloflaughs/workshop/